Pumpkin spice has become the quintessential symbol of fall. Come September, social media blows up with all the tweets, photos & messages of everyone's pumpkin spice lattes.
Does your dog have an instagram account? Now they can share photos of themselves enjoying pumpkin spice dog treats. GREENIES™ Limited Edition Pumpkin Spice Flavor Dental Treats just for canines. Find these seasonal treats for your furry friend at Chewy.com or on Amazon*.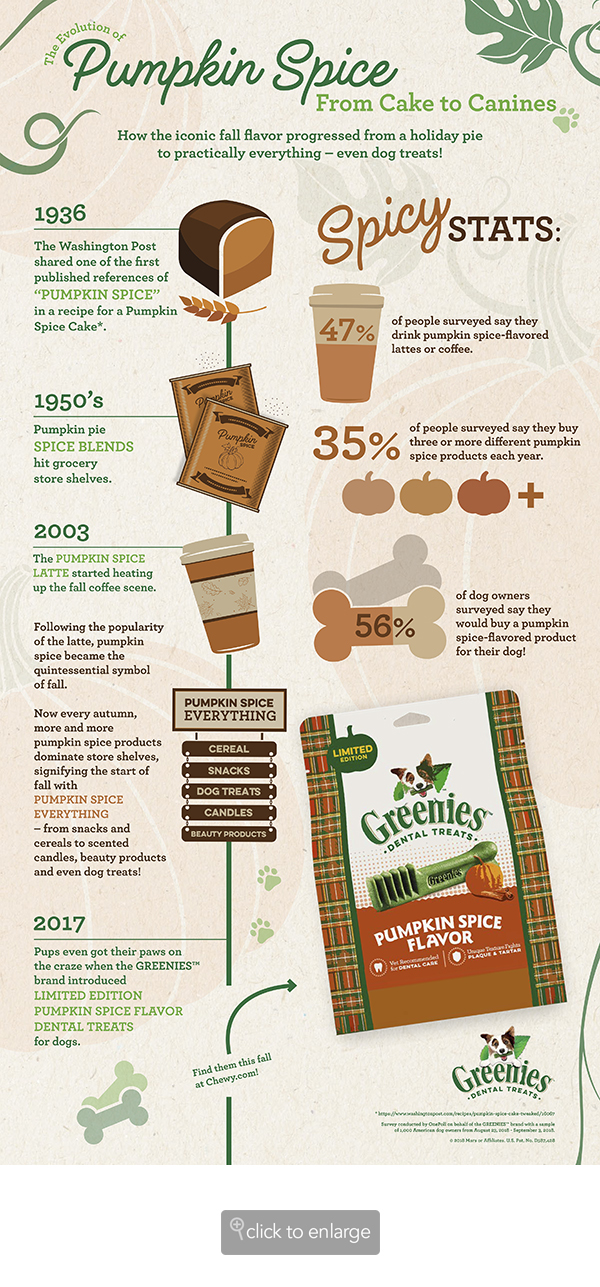 [mailpoet_form id="10″]
It's your turn.
Do you think your dog will enjoy pumpkin spice flavor, too?